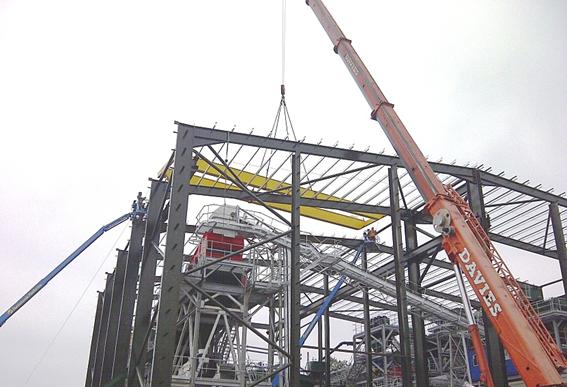 South Wales has a rich industrial heritage that continues develop year by year despite changing market conditions and company identities.  With an area so well endowed with engineering, heavy industry and industrial operations, it's not surprising that there is an appreciable need for lifting expertise.
Crane Aid was established in 2003 by its owner and now director Jonathan Swift, who after contributing more than 30 years to the industry, decided to form the business, employ new staff and gradually expand to occupy a new workshop and offices at Trostre Business Park Llanelli, South Wales.
Following a successful drive to improve our quality and services, we are pleased to announce our achievements on receiving accreditation to BS EN ISO 9001:2000 in April 2007.
Our aim is always to provide a quick response, accompanied by friendly Customer Service Team.
With great backing from leading industry suppliers like Tractel and Brindley chains, Crane Aid's are determined to deliver best in class lifting equipment – sales, hire and most importantly equipment inspection and testing services using contemporary online IT systems all around the Llanelli, Neath, Port Talbot and Swansea areas of South Wales.
Crane Aid have 4 employees and our quality system has recently received independent accreditation for compliance to ISO 9001:2008.
And, we are proud to serve a diverse range of great customers – thank you for your support!